10 June 2008

Father's Day is this Sunday the 15th. It is so hard to shop for father's because they usually have what they want by now. It is so much easier to shop for a woman because there are some many things marketed for woman because they love to shop so much! Guys on the other hand don't really care about high fashion as much so they usually want sport realted or techy gagets.

My father is retired and pretty much just goes to Atlantic City, NJ to see shows and gamble with his new girlfriend. We used to by him tools because he said he wanted them but he never uses them. I tried to come up with something he can use, an event he can experience, or something he can look at everyday that I have created.

I got an idea last month when I was at the Hoboken Arts Festival. There was a vendor selling a collage of black and white pictures of specific towns in NJ. For example; There was a collage done of Pt. Pleasant with a picture of the town sign, the beach, restaurants. It looked nice and historic but the vendor wanted $150 for it and the frame wasn't even that nice!

My husband saw one for his parent's town, Colts Neck. We decided then that we would go out and take pictures of our father's towns and convert the pictures to black and white in Photoshop and frame them up ourselves. We had fun going around town taking pictures despite the 90+ degree temperature. I even ripped my shorts from climbing over a fence to get a close up of the lake behind my dads house in Hightstown!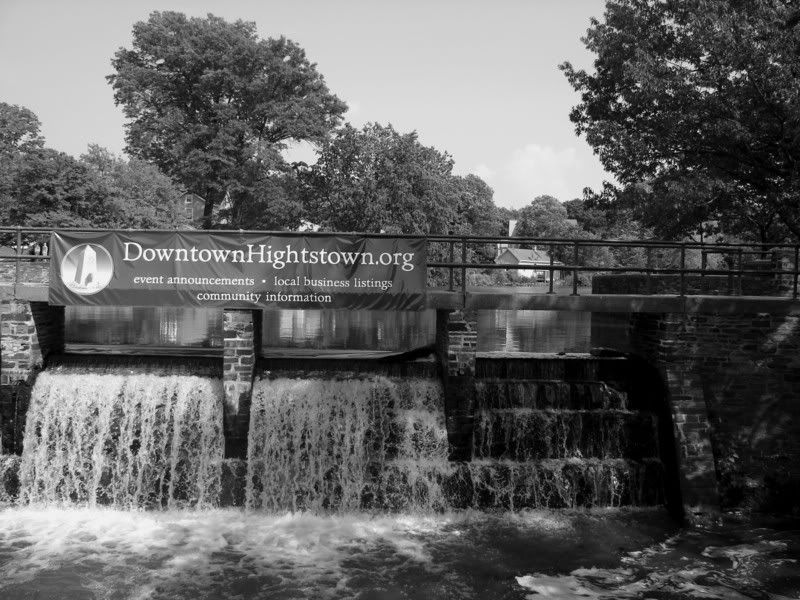 marie @ 17:49 | comments(2) | Permanent link