19 May 2008
I can't believe the gas prices right now! I remember when gas was $0.99 a gallon when I first started driving and now 12 years later it is $3.69! I'm so glad I don't have to commute far to work. It really puts a damper on things if you want go on a road trip this summer. I received and email today stating that the money we are spending on gas is funding the construction of extravagent attractions in Dubai. 
This was a pic emailed to me of Dubai in 1990:
And here is pic of the same street taken last year:
They have also been busy in the Middle East putting up the world's largest waterfront which includes the world's first underwater hotel called Hydropolis . Off the coast they have built the world's largest man made islands called Palm Islands: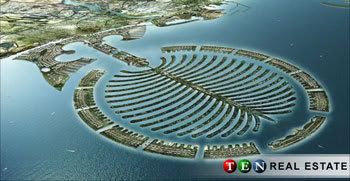 Dubailand is also been constructed which is projected to be twice the size of Disney World covering three billion square feet and to include sports arenas and a 9.8 million square feet outlet mall. They also have finished the world's largest indoor ski arena:
The The United Arab Emirates definitely have the supply and demand idea mastered. The world's tallest building now also resides in Dubai at 1,680ft and rising to be over 800 meters.
We really need to start focusing on alternative ways to fuel our cars.
marie @ 19:21 | comments(9) | Permanent link