16 May 2008
I have two more weeks left in my digital photography class. We are developing a photo essay which involves telling a story through a series of pictures based on a theme. I picked flowers since it is spring and I absolutely love to do anything outdoors. I have enjoyed visiting different parks, taking pictures of different flowers,  and making compositions out of them. The only thing, is that it is frustrating when we have bad weather all week and I don't have a chance to shoot more pictures.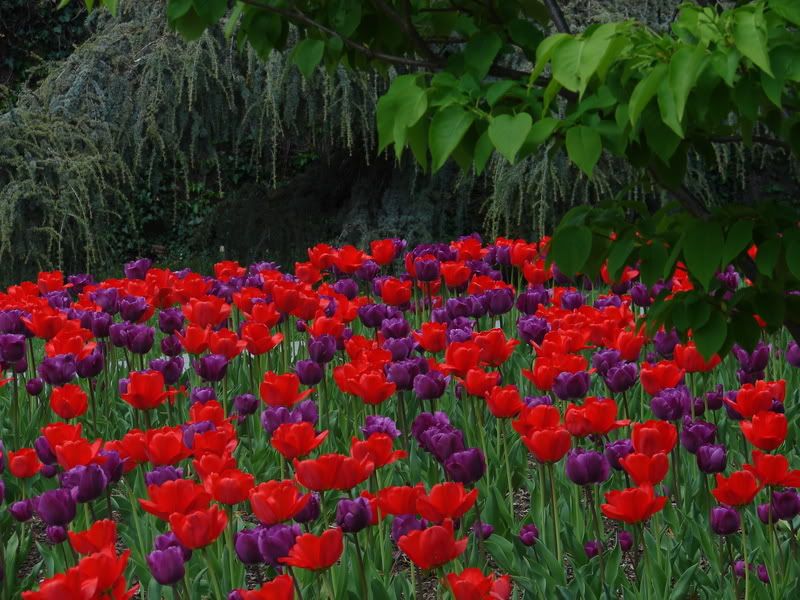 Here is a picture of the tulips that greet you in Deep Cut Park in Holmdel, NJ and yes they really look like that. (My teacher thought I "enhanced" them in Photoshop.)
We also have learned how to enhance and edit our photos in Adobe Photoshop which I love to learn about. It's amazing how you can take a picture and turn it into a total different picture altogther. If it was the morning when you took the shot, you can change the sky to make it look you shot it during sunset. Amazing stuff! I love to do anything creative wether it be music, dance, art, design, or writing. Give me a project and I'll be all over it. I obviously can never be bored because there is always something to create or learn.
Here is a photo from my project which I call "I gave my piano a rose."
marie @ 19:12 | comments(1) | Permanent link